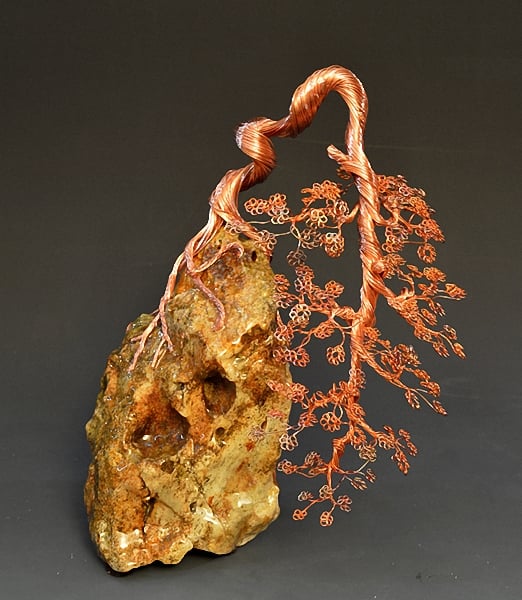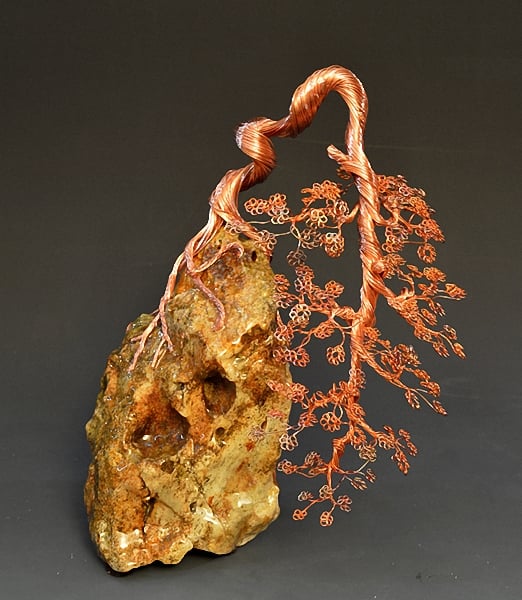 Bonsai Tree Art Sculpture Handcrafted By H-Omer - 2322 - FREE SHIPPING
$150.00 / Sold Out
One-of-a-kind, hand-make artwork by metal artist Omer Huremovic.
H-Omer Design

I constructed this Bonsai wire tree sculpture out of copper wire that have arised due to the influence of heat, with roots mounted on rock .
H 9 W 7 D 5 inches
Great as a gift for special friends or decoration anywhere
/tabletop, desk or bookshelf's/.